Refined over nearly four decades and engineered to the highest standards, Craft´s baselayer collection is in a league of it´s own.
We create functional baselayer for all temperatures and all kinds of activities. High-quality baselayer in which the materials and the technical features are designed to efficiently transport moisture (sweat) away from the body, where it either evaporates or is passed on to the next layer for optimal performance and comfort. In order to choose the right baselayer, you must first determine at what temperature and intensity level the garments will be used.
Our baselayers are divided into four categories: Comfort, Intensity, Extreme and Wool.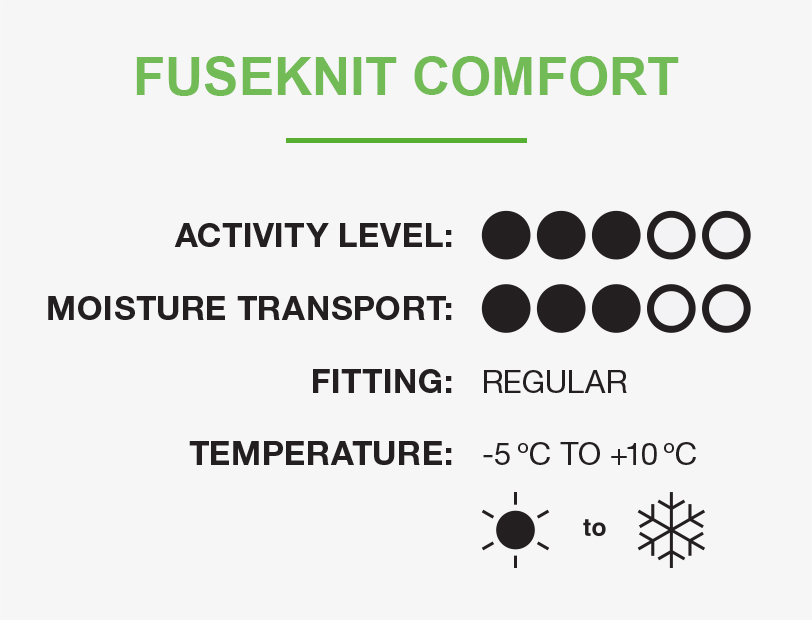 Fuseknit Comfort replaces the highly successful Active Comfort, featuring soft materials and a seamless construction that provide great comfort during most kinds of winter activities. Compared to its predecessor, Fuseknit Comfort is made of a finer fabric and comes with a different design. In addition, the fabric consists of Eco yarn certified according to Oeko-Tex®.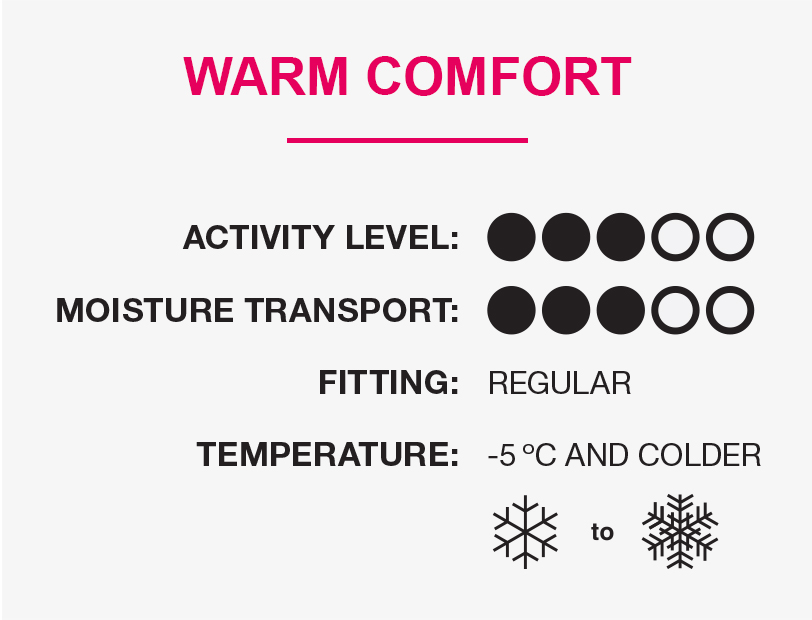 Warm Comfort is the latest addition to our Comfort baselayer range, which also includes the Cool and Fuseknit collections. The concept builds on the success of Active Comfort (which has now evolved into Fuseknit Comfort) but comes in a thicker, warmer and very soft fabric. Designed for low-intensity workouts in cold conditions.
Active Intensity occupies the vacant spot between Extreme and Comfort and provides excellent function during intense activities in mild to cold conditions. Functional fabric in combination with seamless design, bodymapped structures and athletic fit ensure great body-temperature management and comfort. Sports meet fashion.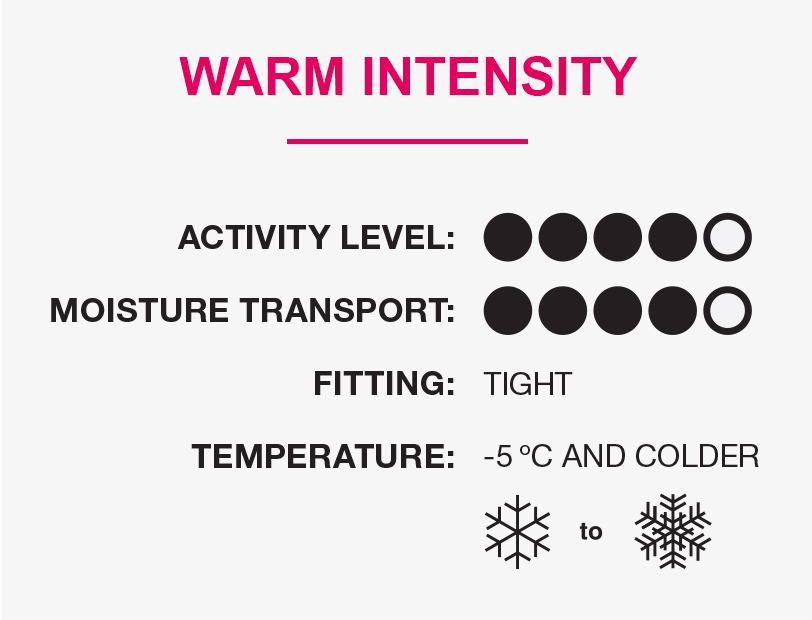 Warm Intensity is a soft and functional baselayer designed for intense activities in cold conditions. A 3D-knit design with hollow fibers and bodymapped climate zones keep the body warm where it's needed the most. The contemporary design harmonizes with the collection's active feel and dynamic nature. A great choice for alpine skiing.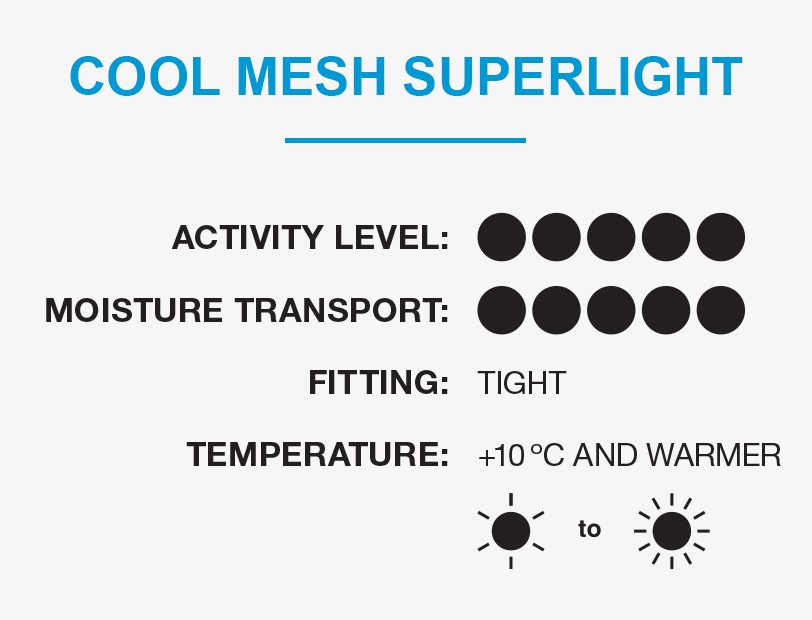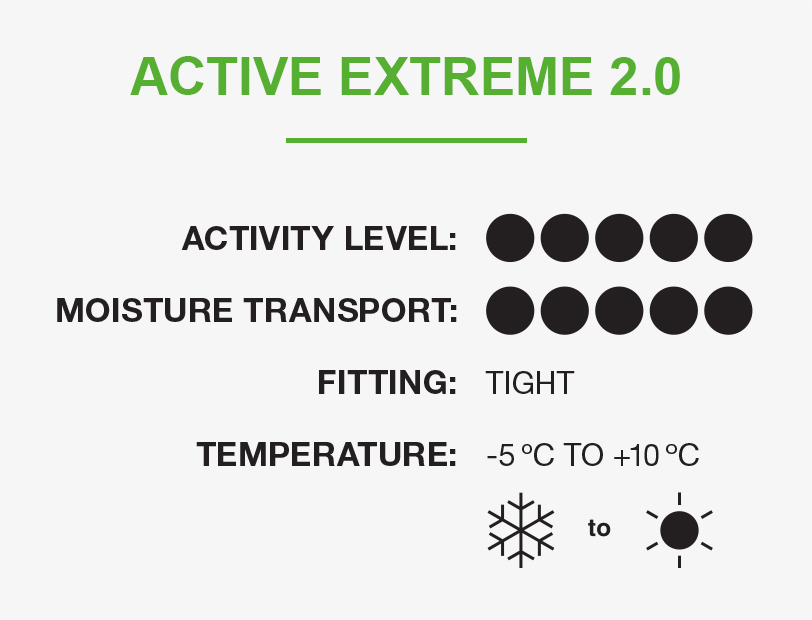 Active Extreme 2.0 is the next generation of highly functional baselayer that allows athletes to perform optimally in fair and cold conditions. It is made of a double-layer fabric featuring CoolMax Air, a high-performance fiber with propeller-shaped micro-channel cross-sections that provide excellent moisture management and breathability for superior performance and comfort. Developed for devoted athletes.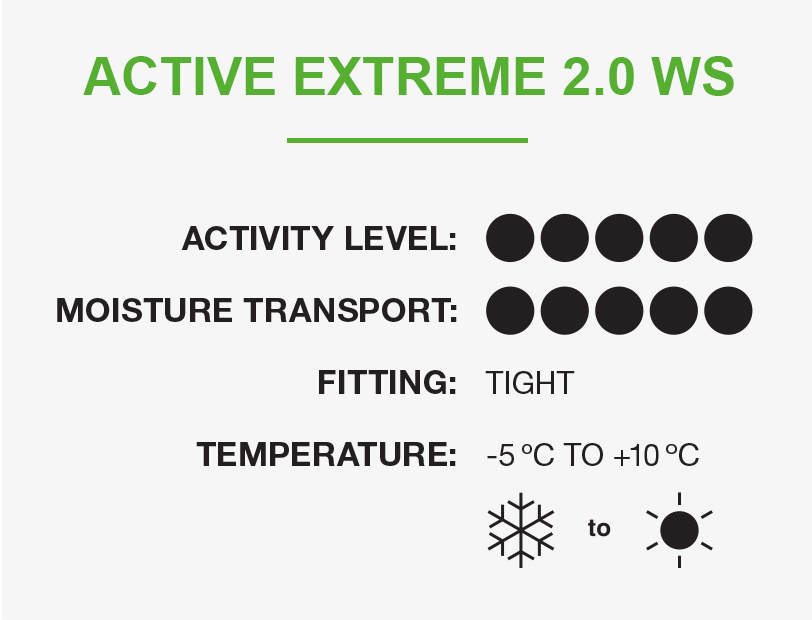 Active Extreme 2.0 Windstopper combines the superior body-management and ergonomics of Active Extreme 2.0 with the outstanding wind-protective properties of Gore Windstopper. Featuring Windstopper panels in exposed areas, Active Extreme 2.0 Windstopper provides excellent wind protection, breathability, moisture transport and comfort throughout any workout in fair, cold and windy conditions.
There are many different baselayers in several different materials. Maybe you plan to use your baselayer for various purposes such as running and skiing or perhaps some less intense activity. For optimal performance and comfort, it's important to always choose the right type of baselayer – since a cold or overheated body can turn the most fun activity into a highly uncomfortable experience. In this guide we help you find the right material and baselayer for your specific activity.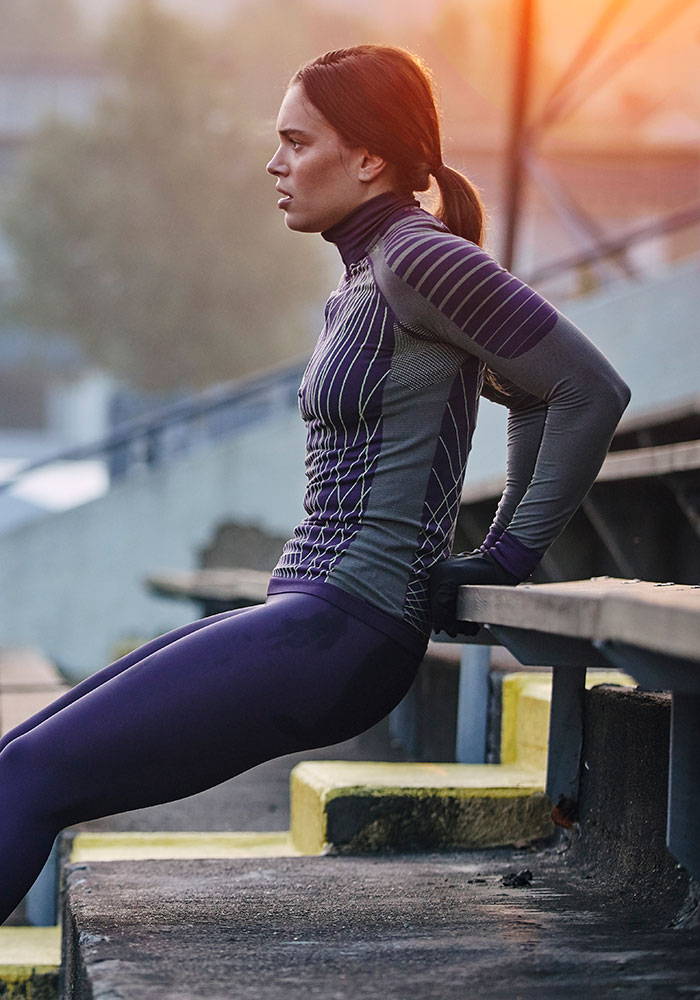 Synthetic
For all activities and all temperatures
A synthetic baselayer is the best choice for high-intensity activities since it ensures that the moisture is efficiently transported away from your skin so that you don't overheat or get wet and cold. The main purpose is to allow you to work and perform with an optimal body temperature.
In order to achieve an efficient moisture transport, however, it's not enough to only use synthetic materials. More advanced synthetic baselayer also feature more advanced fiber design, with multiple channels through which moisture is quickly transported from the skin. Remember that you usually get products of higher quality if you spend a little more money.
• The best choice for high-intensity activities
• Provides efficient moisture transport
• Quick-drying
• Retains its shape and fit even when wet