The Race to (and in) the Azores
by
Lindsay Webster
on December 14, 2020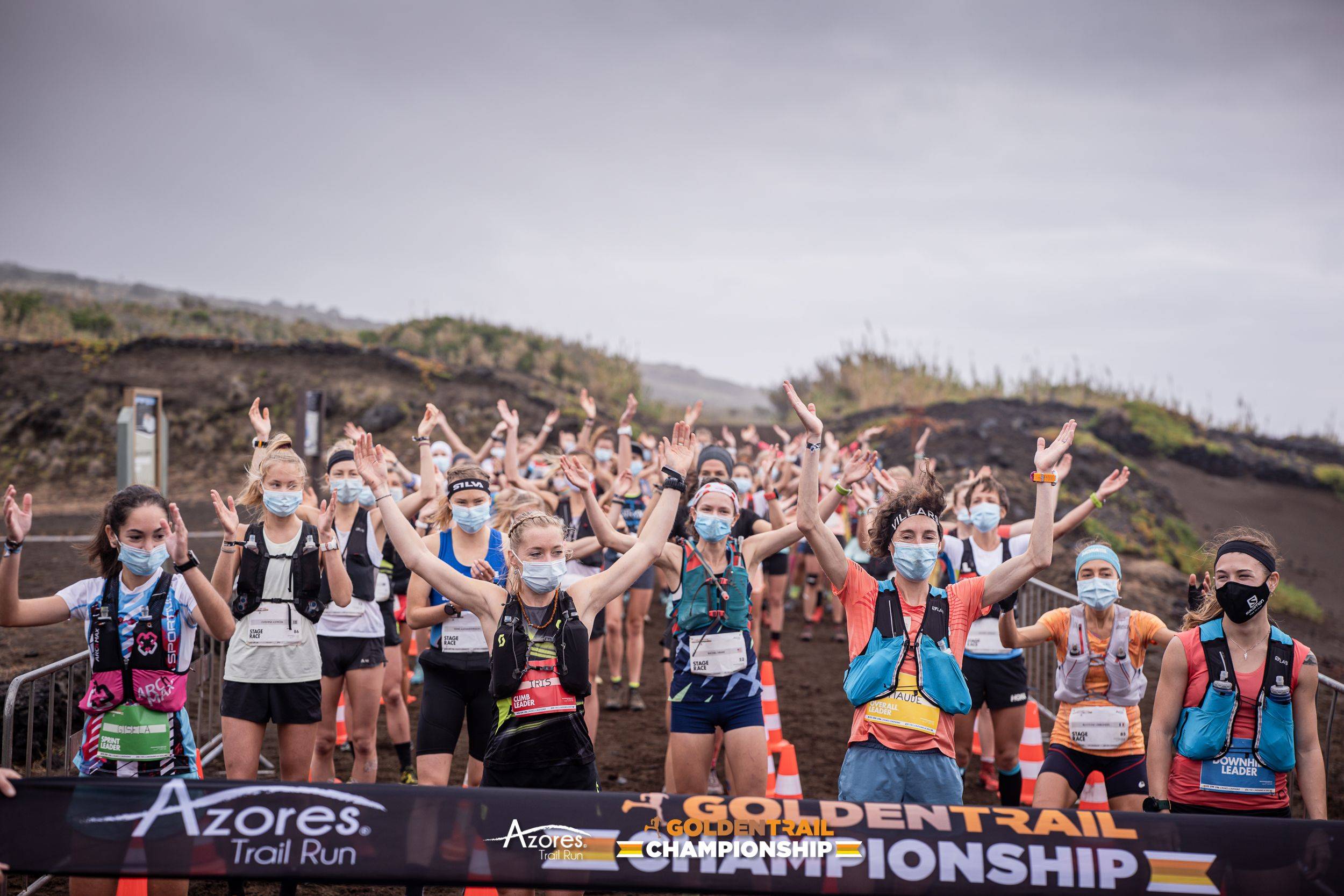 You know that saying, "When it rains, it pours?" 2020 has been a year of unexpectedness and adversity for everyone. As a professional athlete, I'd continued my training with diligence, but had long ago begun to wonder if I'd get to race at all this year. Then, boom! Two of the hardest events I've ever done presented the opportunity for me to test my body to new limits, and they were only two weeks apart!
First up, the Spartan Games. This was a four-day event, with ten different "races" over the course of the four days. Then came time to recover hard, because only two weeks later I had qualified to participate in perhaps one of the most competitive trail running races the world has ever seen – the Golden Trail Championships, presented by Salomon. This would be another four-day stage race. Each day, we would run anywhere from 14 – 21 miles, with a total of 21,200ft of vertical ascent up and down the volcanoes of the Azores.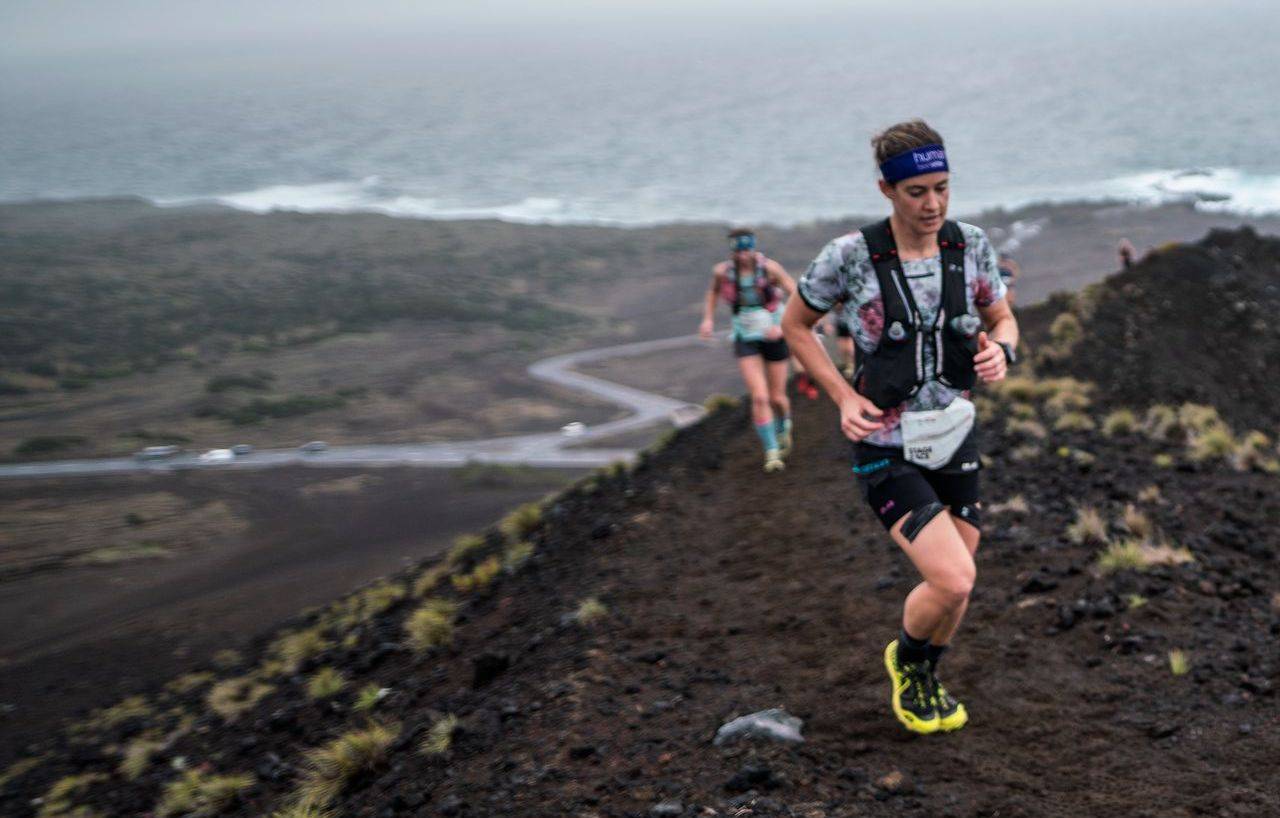 Not just myself, but three Craft athletes qualified for this event by setting fastest times on pre-set courses around the globe. Aaron Newell became my travel companion to the Azores, Portugal for the Championships, as well as my super speedy husband, Ryan Atkins! Ryan and I would represent Canada, and Aaron scored the fastest time on one of the USA's competitive courses. The talent showing up for this race from around the world was astounding. There were 72 total courses globally to qualify on. We had an accumulation of professional trail runners and big names, as well as dark horses who qualified with incredibly fast times on their respective courses, but we don't regularly see in the high-level trail events. Runners who finished top 15 each day of this race were a caliber of athlete like you've never seen before.
Getting to the event was a whirlwind. First came choosing whether or not to even go. Though logistically it was permitted, the global pandemic presented a moral issue we had to thoroughly wrestle with. After consulting friends, family, Instagram followers, and even my dog, we received overwhelming support to go for the opportunity. Then came travel planning. After finally deciding to take the leap and attend, our flights were unexpectedly canceled! We were messaging all sorts of other athletes who were planning to attend from around the world, regardless of whether we knew them well or not, and everyone seemed to have the same apprehensions. No one knew whether we'd definitely be able to get in to the country, or we'd fly all the way there just to be turned away. Several other athletes had canceled flights, and between all the logistical confusion were wrestling with whether or not to bother rebooking their travel. We were also all obligated to have several COVID tests done, which in itself involves a surprising amount of researching, scheduling, and driving. On top of all that, I was dealing with a minor foot injury I'd sustained during Spartan Games, which meant I wasn't able to run at all between the two events. I was feeling thoroughly unprepared, but extremely excited!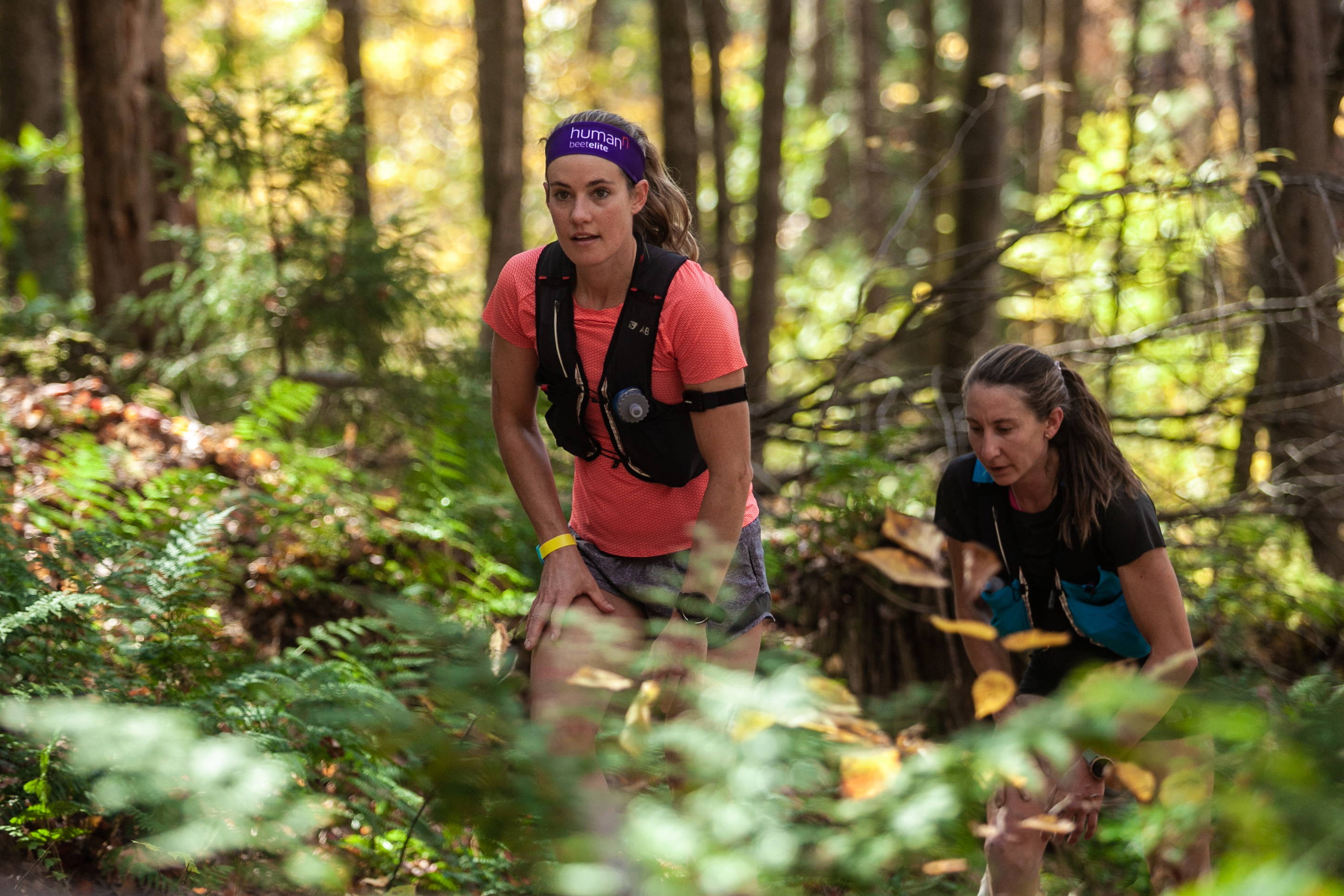 After leaving the uncertainty behind, rebooking travel, and finally allowing my emotions to reach top levels of excitement, it almost all got taken away from us. We'd been tearing our hair out all day waiting for our COVID test results to come in, without which they wouldn't let us board the plane. The problem is, you have to get a PCR test done within 72 hours of traveling, but test results don't always come back within that time frame. We spent the day wearing out the refresh button on the results website, repeatedly calling the customer service line and begging them to somehow fast-track things (no luck), and driving to the airport with our fingers crossed. We arrived at the check in counter, but still no results. The consensus of the airline, fairly, was no results no boarding the plane. I still can't believe our luck; all our hope was pretty much lost and we were wandering back to the car looking like probably the most dejected humans to walk the planet, when our results rolled in. Then it was a sprint back to the gates, where they had actually closed the doors to our flight, but when Aaron started crying they took pity on us. Just kidding, he didn't cry, but we begged harder than my dog when bacon is frying.
Finally, we boarded the plane and had to settle our nerves enough to try and sleep a bit on the red eye. What an emotional roller coaster! I don't think any of us realized how much we truly wanted to go, having just half expected it not to work out this whole time, until we definitely thought we'd be heading back home that night.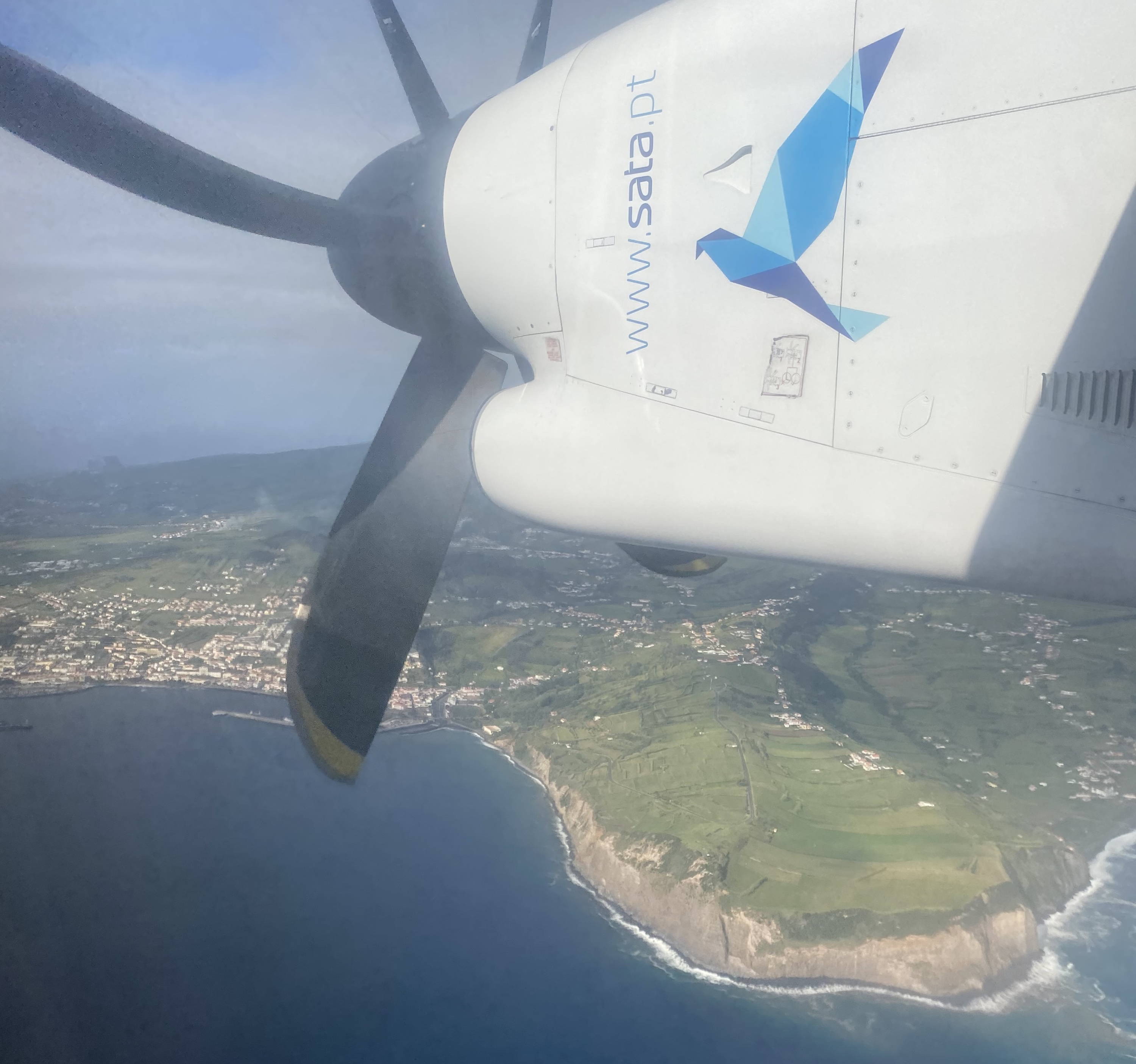 Our long red eye plus two additional short flights later, we finally arrived in the Azores! After running nearly every inch of the island of Faial over the course of the event, I can confidently describe the Azores as a combination of England's Lake District, and Hawaii. Sprawling fields divided by hedges of giant blue hydrangeas are complimented with lush tropical foliage and towering volcanoes.
We had just enough time to pick up race bibs before heading to the prologue! We were for sure the last competitors to arrive, but when we had to rebook our flights we weren't left with much choice. Talk about cutting it close! The prologue was a 3-mile sprint course that would place us in to our starting waves for the following day, based on our time. Despite jet-lag, some serious swollen plane legs, a sore post-injury foot, and just generally feeling like a sack of bricks trying to run, we all qualified for the fastest starting wave the following day. I was fairly apprehensive about my sore foot after running the prologue, and I really doubted I'd make it through four more long days of racing. It was just a muscle strain, and I'd go the ok-go from a physio to run, so I figured I'd start the next day and see how it went. Spoiler alert, it was okay for the rest of the event! I wouldn't say it improved, but it didn't seem to get worse, thanks I think to the super soft and muddy terrain.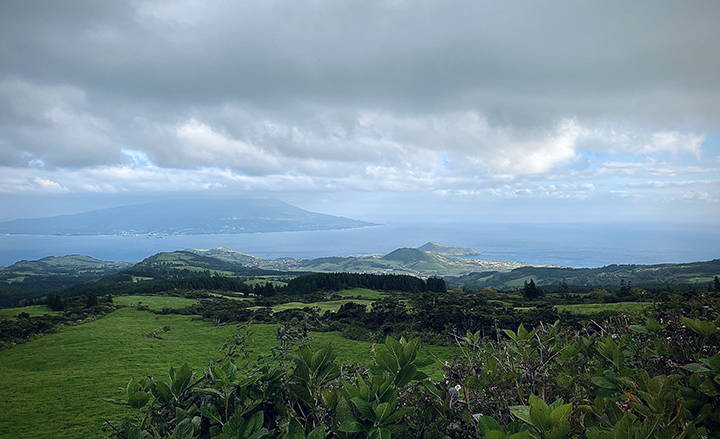 It seemed half the running we did over the next four days was fell running style. In-your-face steep ascents and descents when you never knew when you'd roll an ankle or your feet would slip out from under you in the mud. It sounds bad, but it's super fun and engaging! Much of the course was also run on gradually inclining or declining roads, which was not my favourite. After not having run in a few weeks and my focus having been on Spartan Games, I hadn't done a hard mountain effort run in over a month. My quads and calves were pretty toasted by the end of day 2! We also had awful weather, which I actually don't mind. The top of the volcanoes were blow-you-off-your-feet windy, and we ran in a cloud all four days. Many competitors hated it, but I felt quite at home since my training grounds in the Adirondack and Quebec mountains are often like this. That being said, I think everyone was pretty over it by the fourth day. The sun finally came out on the final ridge just before the descent to the finish line! I didn't know whether to curse it and say, "At this point, just stay away," or celebrate. The views were spectacular.
Some things I loved about the event especially the "segments." Each day, there would be a sprint, uphill, and downhill segment throughout the course. So, the entire course that day would be let's say 19 miles, and then you'd have these 1- or 2-mile segments throughout that you could go after. There was additional prize money each day for the segment winner, as well as the best overall downhiller, sprinter, or climber of the whole four-day race. I didn't go after any of the segments, since my legs were feeling smashed enough as it was, but I did end up with a Strava crown on one of the course's downhills on day two! Some of the descents were right up my alley, with a steep decline in deep, loamy soil that was like running in snow. It was fun to just let my legs fly and surf down it! I want to say how impressed I am with the woman who was winning the downhill segments… she would finish with around the fifth fastest time overall each day, including the men!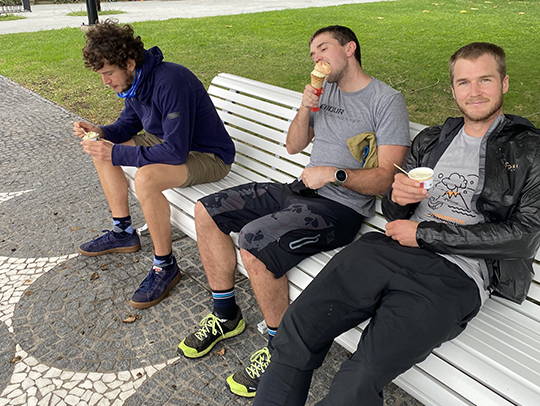 To summarize the rest of the event, the game was to race hard, recover harder. Ryan comes from a cycling background, and refers to stage races as an "eating competition." We would finish racing, eat, shower, eat, strap on the Normatech pants, eat, nap or roll, eat, and then sleep. Our blisters and sore muscles gradually progressed over the course of the event, in conjunction with our walking getting slower and limp more exaggerated. The restaurant where our free lunch and dinners were provided was a 20-minute walk away. Let me assure you how unappealing that becomes after four days of racing! We made friends with the local cab drivers… we even named one "Disco Taxi," much to the pride of the owner. If someone made a reality TV show of our four-day event, the post-race portion of each day would be the most boring show ever. Priority was recovery, so we really didn't do much besides sit around the hotel room and partake in various recovery methods with bad Portuguese TV. We did have one free day after the racing was over, and managed to rent some e-scooters for more touring of the island. It was finally a sunny day, so we checked out some sea caves and were very happy to make our scooters do all the work for us. We tried to get to the top of the volcano to finally see the elusive view we'd missed every other cloudy day we ran up there, but Aaron's scooter battery ran out about a mile from the top! We had to cruise home in eco mode at about the speed of a grazing cow.
Ryan raced hard all 4 days, and in typical Ryan fashion never had a bad day. Aaron had a brutal fall down a steep muddy descent on day one, smashing his hip off a rock. He toughed out the remainder of that race, as well as the following two days, before finally having to concede defeat on day four. It would have meant him hiking the entire 21-mile course, which probably wouldn't have been possible to finish before the time cut-off. For myself, I kept waiting for the elusive great day, but it never really came.
All in all, the Golden Trail Championships was an incredible experience. I don't think any of us were especially happy with our performances. We were all pretty tired still after the Spartan Games, and lacked time to bring our mountain running fitness up to peak form between the two events, but I'm not sure I've ever learned more in a single race! I learned so much about fueling, what recovery methods I respond best to, and mostly what my body is capable of. Four consecutive days of 2.5+ hours mountain running race efforts can only be described as exhausting. If I thought my jet-lag legs felt bad, that was nothing compared to day three! Most surprising is how my body seemed to come back around on day four, and by the time the event was done and day five rolled around, I think it was just expecting to race again. That being said, it took us three days of travel to get home to Canada, and my body never got tired of sitting.