New England skier joins Craft family
by
Bill Harmeyer
on February 24, 2021
First and foremost, allow me to introduce myself. My name is Bill Harmeyer, I'm a member of Stratton Mountain School's T2 team, a professional ski team based out of Southern Vermont. I'm 23 years old and this is my first year skiing professionally.

A little background… a proud Vermonter, I was born and raised in Underhill (just over the mountain from Stowe). I grew up alongside my twin brother, Henry, who became an integral part to my development as a skier, athlete, and person. Together we pushed each other higher, further, and longer. Whether it was building jumps in our backyard or who could ski one more lap, if there could be a winner, there usually was one.

These early days formed the building blocks of my endurance lifestyle. Spending hours outside with my brother would pay dividends later in life when competitive skiing took priority. But, during these early years, the priority was having fun, in the snow, all day, every day and sharing that experience with Henry.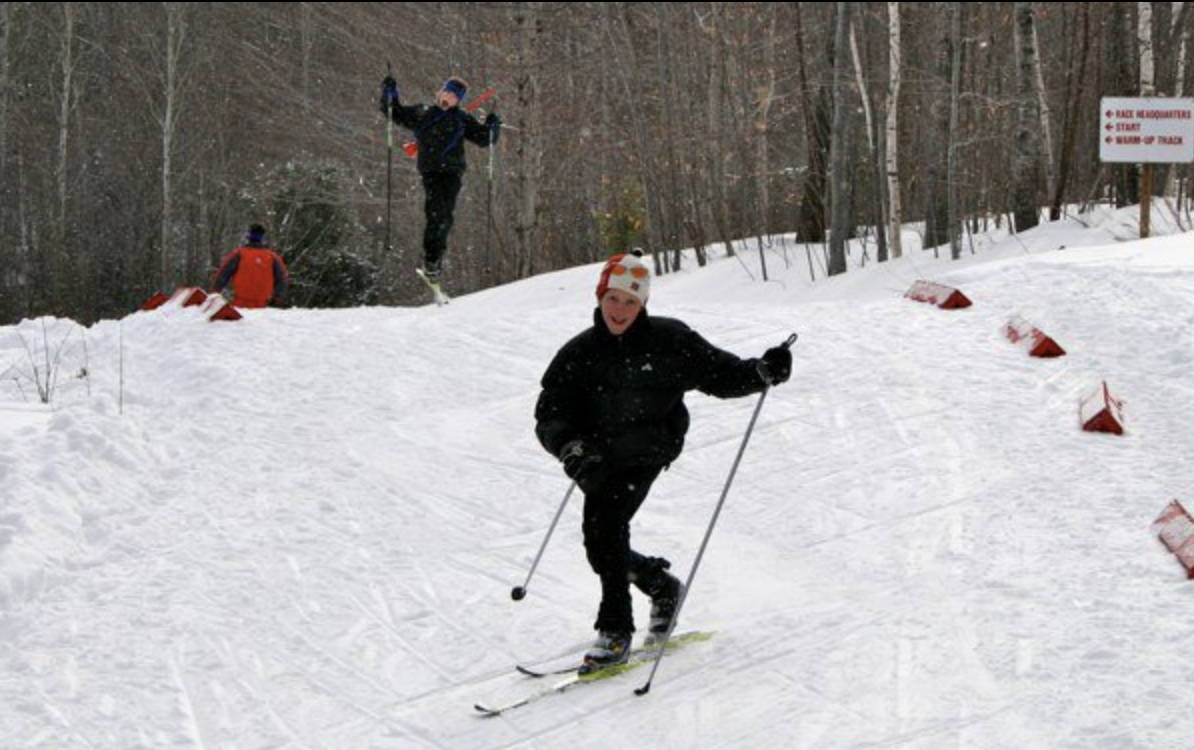 Bill (front) and his twin brother, Henry (rear) at Black Mountain of Maine in 2009.
I spent the first eighteen years of my life in the Burlington area, skiing with Mansfield Nordic Club. I graduated from Mount Mansfield Union High School in 2015 and shortly after drove West, landing myself in Bend, OR. I spent the summer of 2015 and winter of 2016 working, living, and skiing in the Pacific Northwest. Although the mountains were bigger, valleys wider, the East coast still called my name.

In 2016, I returned East where I was fortunate to be offered a spot on the University of Vermont Ski Team. I spent four years representing the Catamounts nationally and internationally. Twice I competed abroad at the U20 and U23 World Championships. I spent my time off the trails studying nursing and I'm proud to say that I graduated this past May with a Bachelors of Science in Nursing.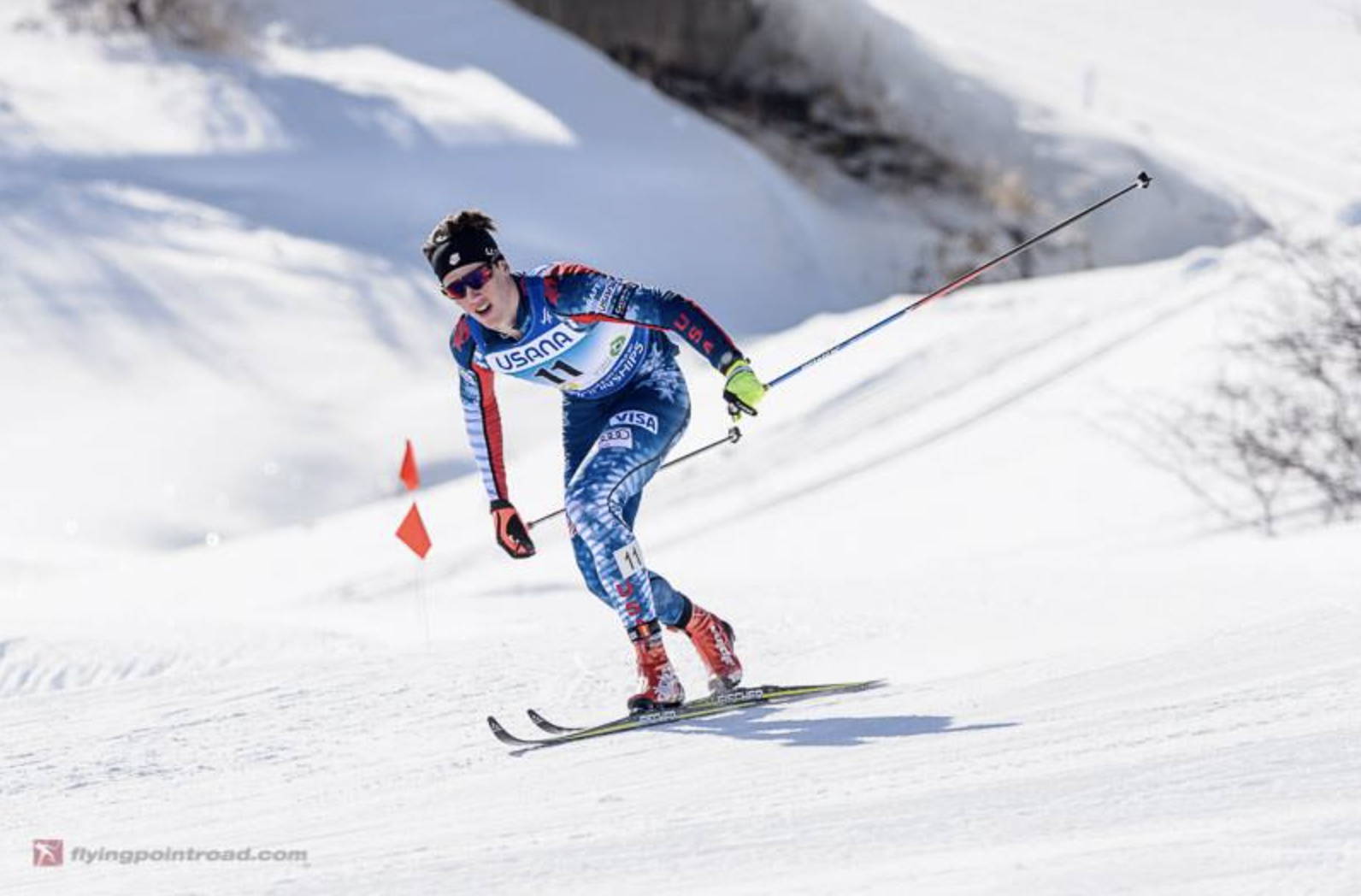 Bill at the 2017 U20 World Championships in Park City, UT. (Photo: flyingpointroad)
During the past few months, uncertainty and discomfort have been increasingly prevalent in day to day life. A raging global pandemic paired with a politically divided country have left many questions in my mind. It's been easy to get lost, often completely consumed by negativity in the news and on social media.

And earlier in the season, with a mostly absent VT winter and a crumbling competitive schedule, it was easy to lose hope. The negativity and discomfort were overwhelming. But, the absence of racing this year has allowed me to take a step back from competition and focus on the fundamentals. Yes, I love racing, I love testing myself, and I love competing. But to me, the foundations must be secure in order to reach for the top.

It's finding joy in the basics. Finding comfort in the discomfort. Spending hours outside, in the snow reminding myself of how it felt as a child, clothes soaked through, fingers freezing, trudging back home through the dark, cold and alone. The exploration of the unknown, pushing my body to places it's never been and of course, finding ways to share these experiences with others. In other words, reminding myself of what it feels like to be the everyday hero.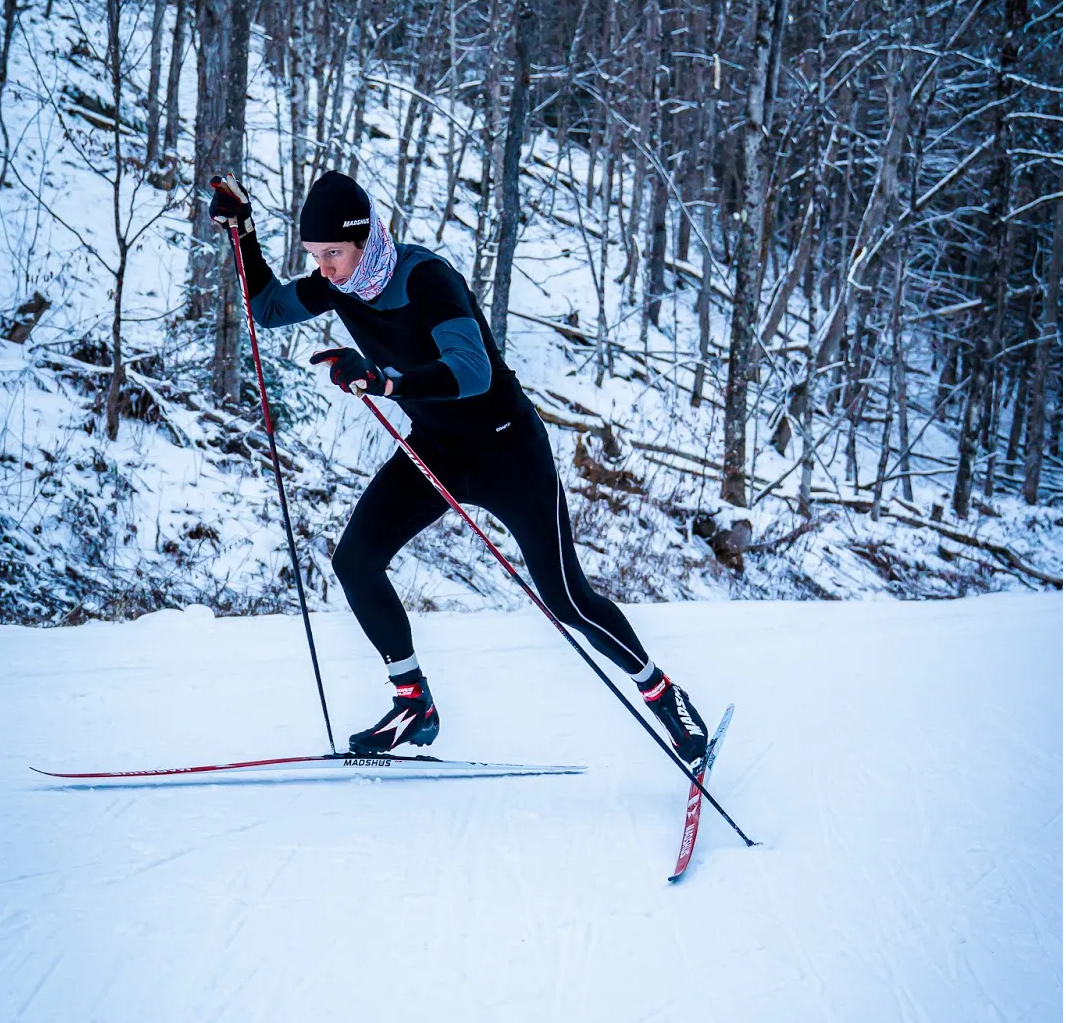 Bill training this winter at Craftsbury Outdoor Center.
In closing… I've been incredibly fortunate to have the opportunity and time to focus solely on bettering myself as an athlete during this tumultuous time. This opportunity is nothing short of a privilege and I strive to never take it for granted. Moving forward, I'm hopeful to close out the season with some local racing here in Vermont. I'm excited to go into this summer with a deeper knowledge of the training program and coaching that encompasses SMST2. I'm hopeful the pandemic will turn a corner as my eyes are set on representing at the 2022 Olympics. But in the meantime, I focus on revitalizing the everyday hero as I strive towards that World Champion.  

Peace and happy trails!

Bill H.