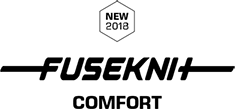 Fuseknit is our new knitting technology that adds a strong identity to baselayers, training, running, skiing, and everyday garments.
Shop the Collection
Seamlessly knit parts with ergonomic and strategic seams
The result is fewer seams and a smooth, chafe-free and highly comfortable experience. The Fuseknit collection also features functional items that cater to style-conscious individuals who move seamlessly from urban to rural environments, from workout to city life, and for whom the right look is a crucial part of the sportswear wardrobe.
Crossover Training
Women's Core Fuseknit Training Singlet
US $34.99
Lightweight and comfortable Fuseknit singlet for high-intensity training.
Buy Now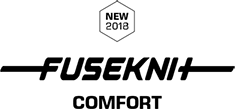 Crossover collection made of a fine and smooth fabric that consists of Eco yarn certified according to Oeko-Tex®
Shop this Collection
Layers That Keep You Warm
Fuseknit Comfort is a new baselayer that features the innovative Fuseknit technology, which combines seamlessly knit parts with ergonomic and strategic seams to create soft and supple garments.
Women's Urban Run Fuseknit Light Singlet
Lightweight running singlet for workouts in warm conditions.
Buy Now