A Champion's Winter Kit
by
Bold Commerce
on February 12, 2020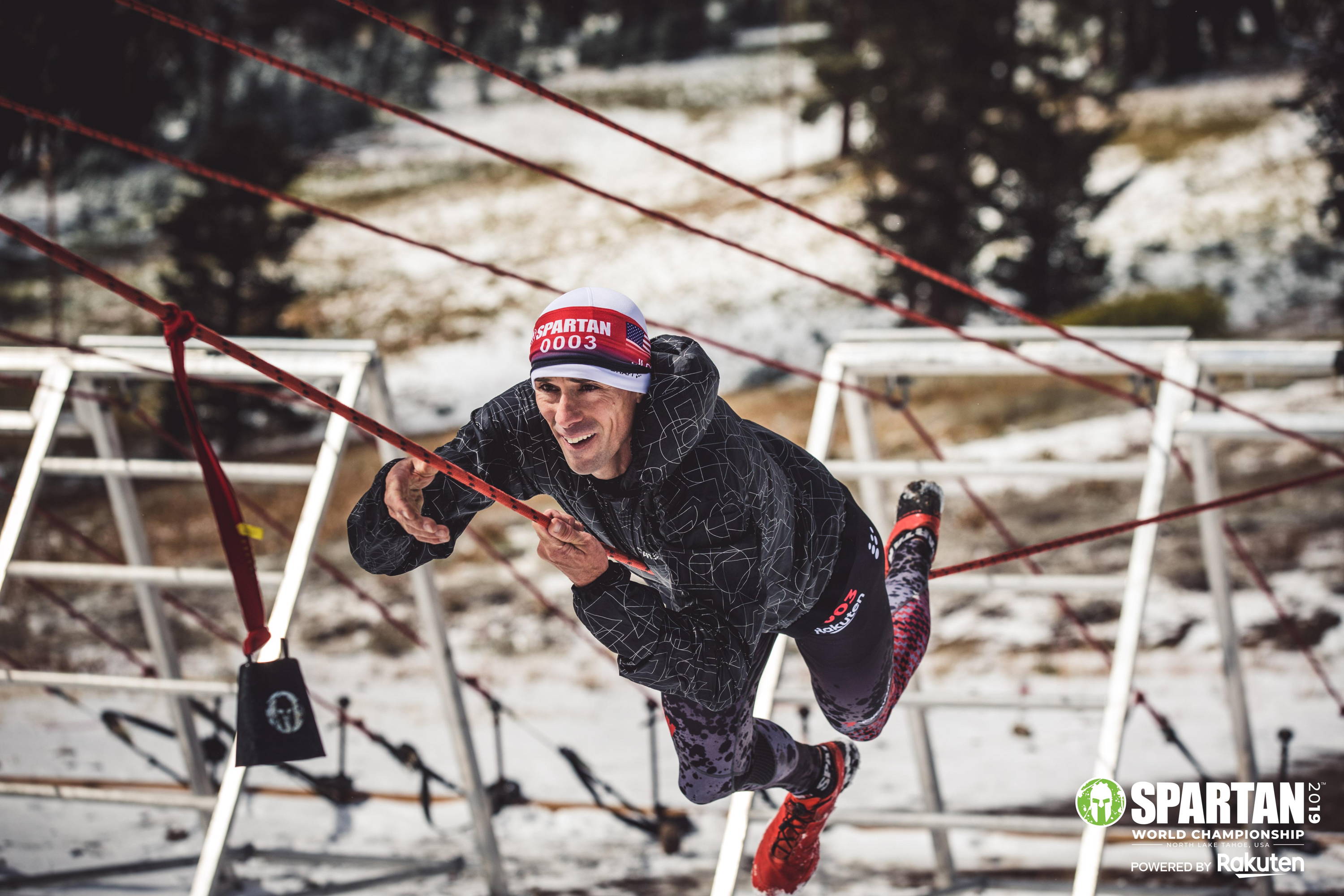 The one thing I've learned from my military experience is that gear will make or break a mission. We are taught that layering while still maintaining mobility is critical. The same applies for Obstacle Course Racing (OCR); especially during the winter months in an ever-changing Alpine environment. But what qualities are really important when making an apparel selection? Well let's talk a bit about my favorite items, and the reasoning behind why I wear what I do.
I would guess that most people choose clothing based on the way it looks, fits, and unfortunately not so much on functionality. But we're not most people are we? Athletes are a different breed, we choose our gear based on what advantages it can provide so we're able to maximize performance. Just think about if you're running for many miles and it's raining. Would wearing a cotton sweater that will absorb a ton of water, steal your body heat, become heavy, and even chafe your skin? Or would the better choice be a membrane layered lightweight jacket with tapped seams and hood? Of course if you want to perform, the jacket is the clear choice.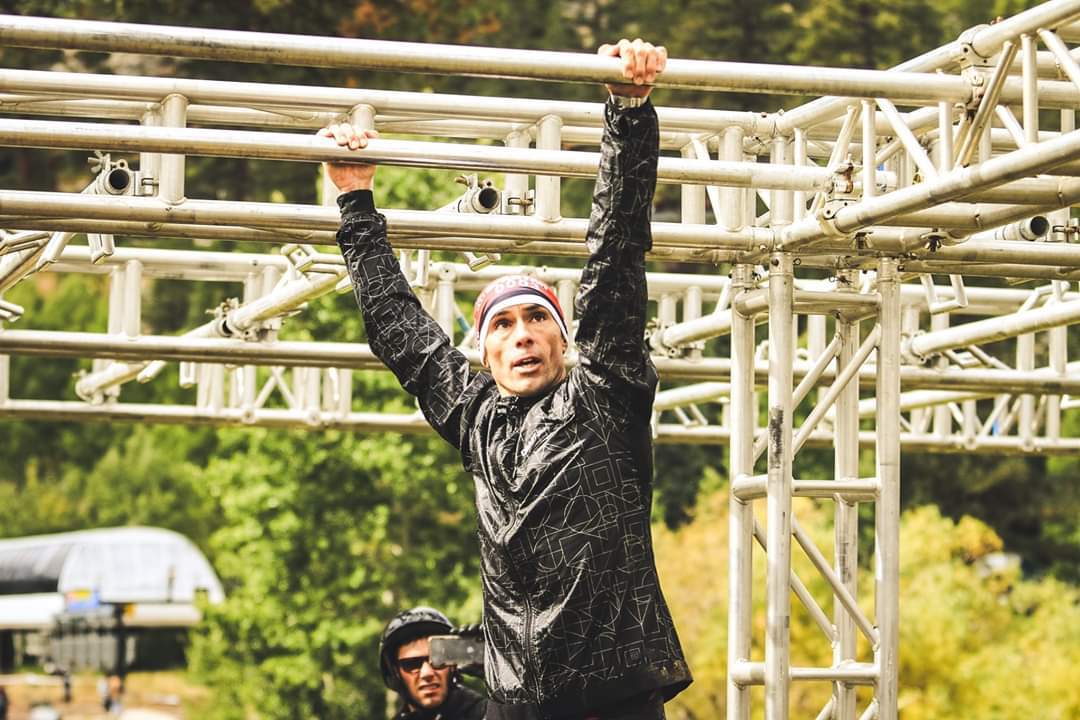 For the Spartan Race World Championship weather predictions called for snow, wind, and below freezing temperatures. I immediately knew this would have a major impact on the race as even many pro athletes still don't approach racing in a strategic manner. I worked with Craft Sportswear all season to identify what gear worked best during different conditions; hot, dry, wet, cold, snow, and wind, as the weather is often the one of the hardest obstacles not on the course map.
My first task was to find the right base layers. These are important both for keeping you warm, but also to help prevent chaffing. Another great thing about base layers or layering in general is that you can regulate how hot or cold you want your body to be which is dependent on the fabric weight or by simply removing your shell layer. However, if you start too thick you'll overheat or lose mobility, too thin and the moisture wicking can actually make you colder without a shell layer. After testing many different styles I've found that the Craft Active Intensity has by far the best properties. The first is dry wicking. Eventually in OCR you're going to get wet, either from sweat or an obstacle like the swim or dunk wall. Having the right fabric like polyester, but more importantly ergonomically place seams and stitching is key to allow for body heat evaporation.
Even if you get soaking wet like I did during the frigid water swim, over time your body heat will cause the excess water to evaporate. Craft went above and beyond by stitching lines that draw the water away from the normal "hot spots"; your back and arm pits. Of course durability is also a major factor, which the lightweight base layer tend to lose but not with the Craft Active Base layer. It's the perfect balance to keep you warm while not limiting your freedom of movement.  
Now if you're not getting wet and it's really cold out you can add in another base vest like I did during the Sweden Ultra. For a more aggressive layer while wearing a lighter shell I like to use a puff vest. The Light Down Vest is perfect. There are also inside pocket liners for extra storage. This area is especially good for warming up or drying gloves, beanies, or even extra socks if needed. Personally I like to put my gloves in there when I take them off for certain obstacles.
Now onto bottoms where for the most part we're still looking for the same qualities, but since most of your vital organs are up top you don't need as much warmth below. For this reason we can sometimes bypass the additional shell layers needed that keep you dry and block wind. Especially for OCR since you're predominately running and extra pants will slow you down. However, there are some challenges with the lower part of our body because we don't have the same T frame to keep pants in the same place like with a shirt. Luckily most athletic pants have a drawstring or you'd need to use a belt.
Just make sure to tie a knot in the ends of the drawstring and especially before washing as to not pull it out of the pants. That drawstring can save you a TON of time vs. constantly pulling up your leggings. And once they're wet, forget about it! For this reason I move over to a compression type of design vs. the normal active base layer while competing in OCR.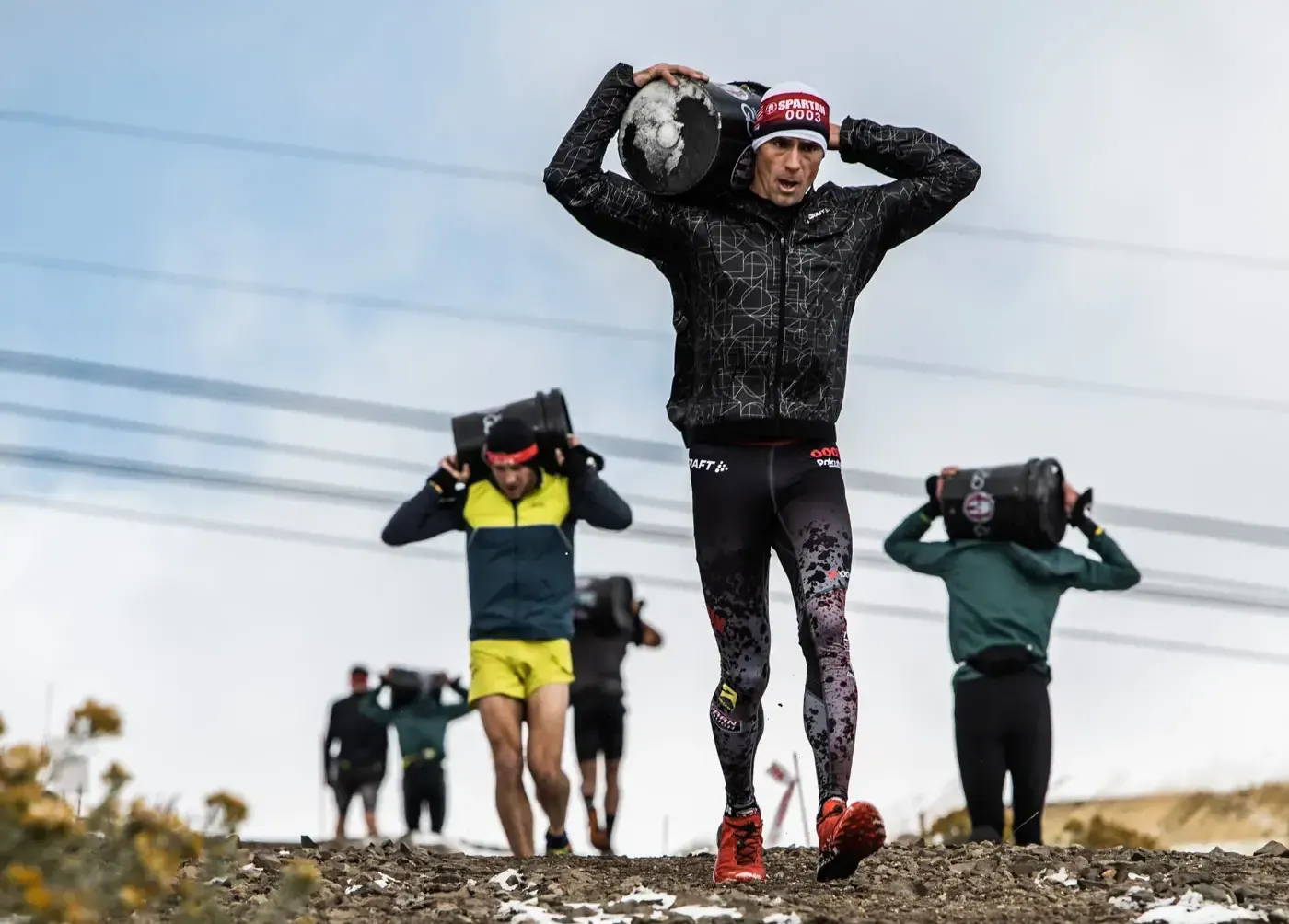 Compression tights conform more to your skin but the fabric is thick enough to not see through. It's still highly suggested to have a polyester or similar brief for support and to prevent chaffing like the 6" Boxer Brief. Throw on some Body Glide and you're set for the long run, even if wet! With compression, you get the added benefit of extra skin protection as well for obstacles such as the low crawl, but more importantly during those crazy bushwhacking sections. Another great advantage is the increased blood flow compression tights allow for helping remove lactic acid. I use the Essential Warm Tights.
As for training and conditions that are very cold and windy, but you know that you won't be getting wet there are so many great options. The Subzero Wind Tights are my favorite because of the 2L windproof and even membrane snow resistant layer just covering the front of your legs in the direction you're moving. The backs of the pants are loose and the membrane layer is there to keep you more mobile. Another great pair for multi sport is Essential Winter Pants; great for biking, hiking, running, and even stylish enough for everyday use.
Don't forget pockets! We sometimes need to store some fuel or other things during a workout or race. If you don't have any located in your pants then it will be important to make sure you have one on a jacket or you'll have to wear a fuel belt or carry a hydration pack.
Now let's move to the outer shell. This is where things get technical but in an Alpine environment a jacket is the most important gear you can have. Let's start by talking wind resistant, water resistant, and waterproof. There are many different tops that can have a single one of these properties or even all of them. The major difference can be breathability, weight, and durability. Another key feature is a full zipper vs. ¾ vs. no zipper. Each have different advantages but I prefer a full zipper so I can regulate heat by allowing wind or cold air to come in depending on how much I lower the zipper. A separate button is sometimes found right around the chest line so that if you are unzipped to the bottom you can snap the top button so it's not flapping in the wind, which is not very aerodynamic.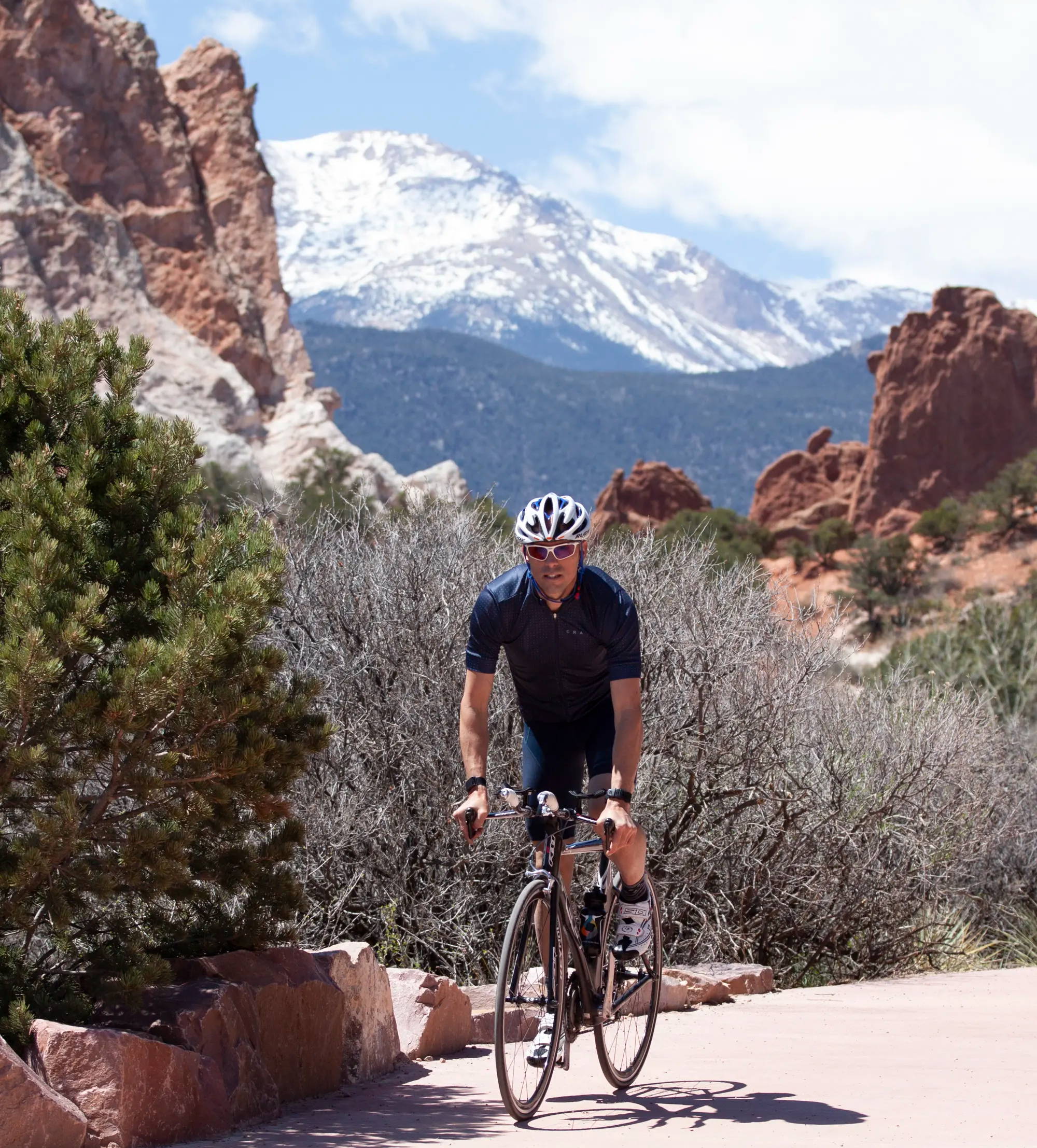 A wind resistant/repellent will do just that, block wind. However, if you've already been running before getting rained on or wet it can resist light rain from getting to your base layer like the Breakaway Light Weight Training Jacket.The fabric is often so lightweight that wind and body heat will make it dry really fast. This jacket if often the lightest and can even be a microlite which is extremely lightweight and can even be balled up to fit into small spaces. I used the Lumen Wind Running Jacket during the SRWC because I knew there would be a lot of wind at the top of the mountain and we would get wet, but I still wanted it to be breathable and lightweight when wet. Another important feature is a hood, some have them some don't. I wanted a hood to help keep the back of my neck warm, which is a great place to warm up your hands when you lose dexterity due to the cold. Another great place are your armpits, but they aren't really as accessible due to all the layers.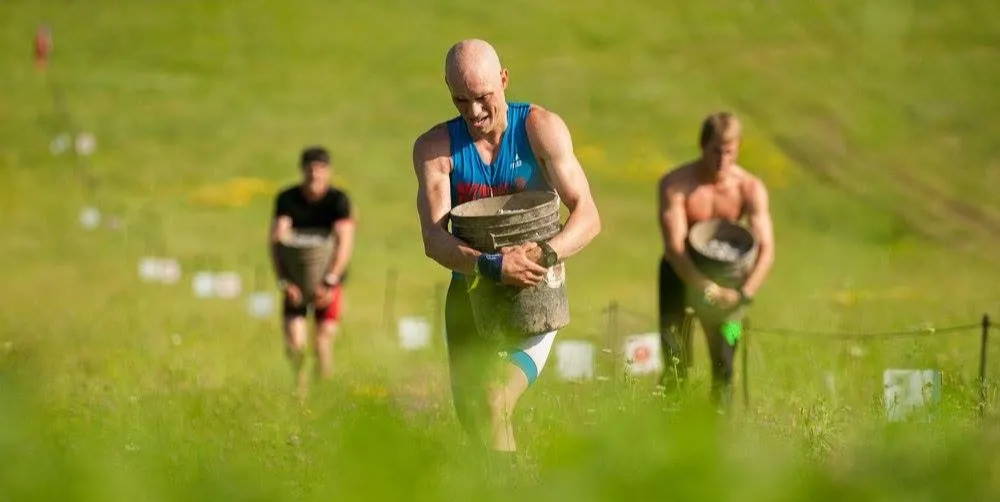 The next step up is a water and wind resistant jacket like the Fuseknit. This means that the jacket will keep water from reaching your base layer but will eventually absorb water. These jackets don't normally have taped seams so water will absorb wherever the seams are. I like these more for snowy conditions since they are a little thicker than a wind resistant, but also cause snowflakes to bounce off vs. catching a melting like cotton.
The final and most aggressive jacket is a nearly fully waterproof one for the most part. At a high enough pressure, like a pressure washer, no fabric can withstand a high enough PSI. However the most advanced can withstand about 40psi of water pressure. These are often the most expensive but for good reason. They provide you with the most protection and keep you the warmest. Each waterproof jacket has rating based off the "mm/24hour" absorption rate. So, a 5,000mm waterproof rating can withstand 5,000mm of rainfall in a single day. Thus, this rating can withstand light to average rain. So the larger the rating the more water-resistant it is; 20,000mm being about the best you can get. A really nice waterproof jacket will have a membrane that doesn't absorb any water and has fully taped seams. Fully taped seams have a rubber like layer covering the inside of the seams to water can't seep through. Even zippers can be reinforced with a rubber like coating to make it watertight. I really like the three-layered Shell Jacket, which has all the previously listed features. () Another great feature is that the pockets are also sealed so anything you put in them is protected from the elements, like gloves. And since we're on topic I'll go over the different gloves.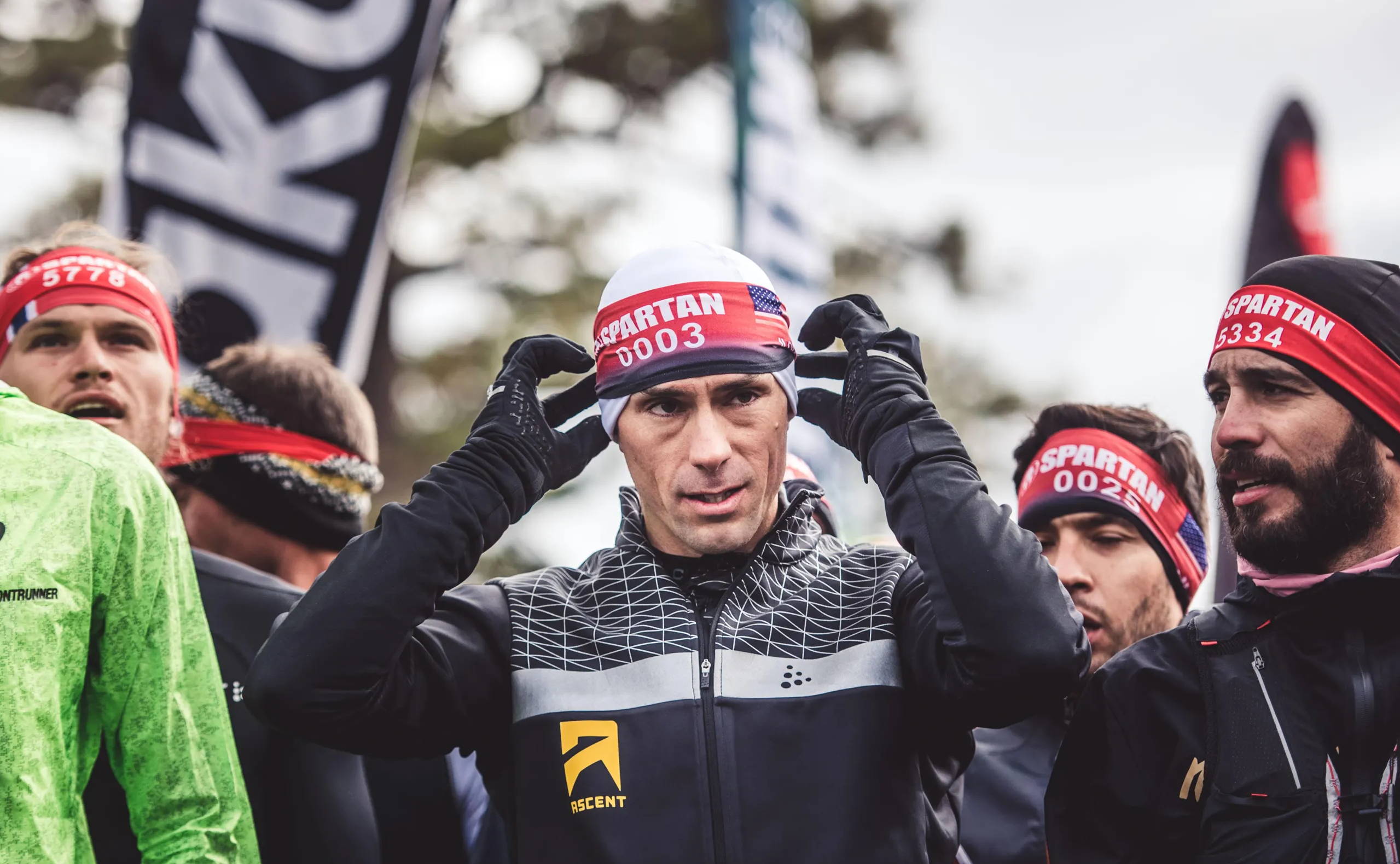 For gloves you have three main types; 5 fingers, full mitten, and split mitten. Like most people I only use gloves when it's really cold out. If it's raining there are a few gloves that are waterproof, but those are often way too bulky. Another downside of a waterproof glove is that eventually your hand will sweat and that water will remain in the glove. To help regulate you can take your gloves off when you start to feel warm and then put them back on once they cool off. I personally prefer a mitten because they are way easier to get your hands in and out of, plus keep your fingers warmer. My favorite is the craft Touring Mitten. Now there are times when temps are just above freezing and the winds are bad where I prefer not to take my gloves off a lot. For these times I like a good 5-finger water and wind resistant glove like the Rain Glove 2.0. They even have silicone print palms to help improve traction on obstacles. Again, the most important thing here is to make sure you can get them back on easy, so it's good to go a size up when choosing gloves for OCR.
Finally, let's move onto the one place where heat escapes the most, your head! For beanies you pretty much have the same options as tops. There are normal base layer types of beanies that will absorb water, but often still-dry wick away moisture from sweating. I used the Light Thermal Hat during the Spartan Race World Championship. The next step up is a wind proof beanie like the Active WS Skull Hat or the Shelter Hat 2.0; they block wind, but still keep you warm. These were needed in Sweden where it was a bit colder, but there was no chance of getting wet so the moisture transport wasn't as important. Now if you can't find a fully water proof beanie it's because outside of neoprene they aren't really available. That's where a hooded jacket comes in handy; some are built in and others detachable. You can just put it on over your beanie and tighten the drawstrings to keep out wind and rain.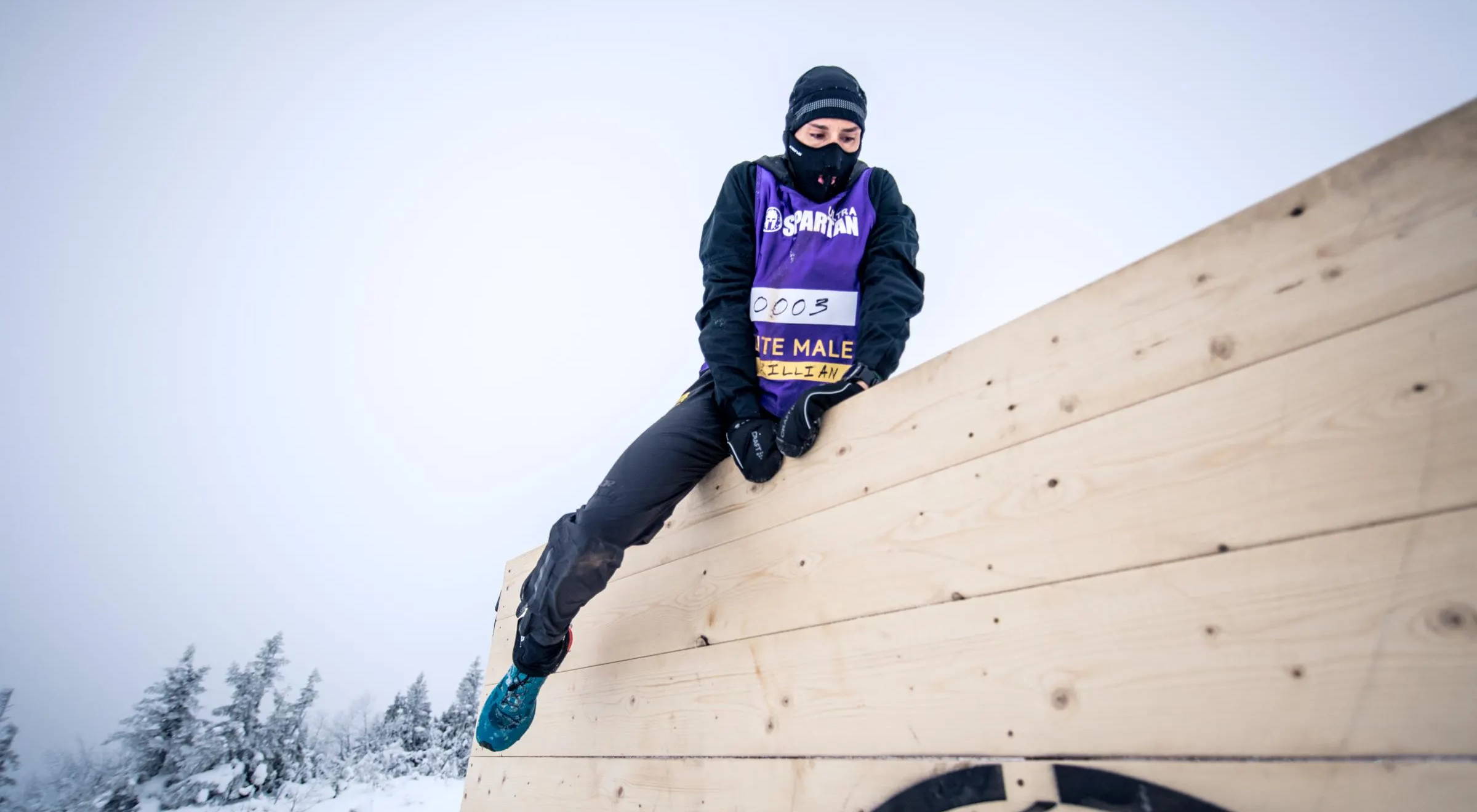 I'll close with my favorite "all in one Jacket" the Lumen Hydro Running Jacket. This jacket has it all; it's lightweight, waterproof with taped seams, and breathable with ergonomically placed pockets. It has one of the highest WP ratings at 10,000MVP. Another added feature is the reflective coating to make you more visible during those short winter days when you must workout at night.
Don't forget the saying "There is no such thing as bad weather, only bad gear". Luckily Craft Sports has you covered in every area needed, no matter the sport. Break free this winter with confidence and explore somewhere you've never been before!